Buy Custom Vinyl Plantation Shutters in Livermore CA
Landmark Exteriors builds custom plantation shutters
Why You Need Custom Plantation Shutters
A custom plantation shutter will fit any size or shape of any window! If you have a window that is not a standard size or shape, a custom plantation shutter will protect your unique window while matching the design of the existing window shutters on your home.
We build our plantation shutters in-house. We also offer design consultations to help you choose the perfect plantation shutter for your home.
If you have existing window plantation shutters that need to be replaced or want to add new shutters to your home's windows, contact Landmark Exteriors today!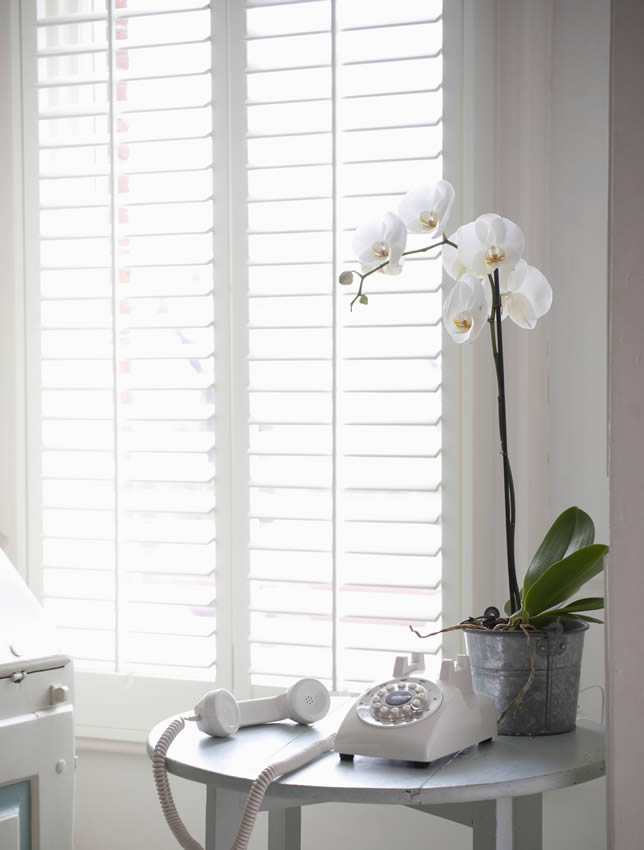 Why consider Plantation Shutters?
Plantation shutters are an elegant way to dress up your home form the interior as well as exterior, giving you privacy with a split tilt option while allowing light to come in.
Plantation shutters are a great way to cover those odd shaped windows. There's no painting or upkeep needed and it's another efficient barrier helping to reflect heat and cold.
The house looks fantastic!
We had all the windows in our tri-level home replaced by Landmark this January as well as the sliding glass doors in our bedroom. They also replaced some rotted wood and painted in the front of the house. The windows we ordered arrived when we were told they would and were installed very quickly and efficiently. Unlike previous comments, our experience was great. The installers moved the furniture back when they were done and everything was left clean (and in the case of the windows themselves and the floor in my son's room, much cleaner than before the windows were installed). The house looks fantastic! I wouldn't hesitate to use them again.
~ Nancy • Pleasant Hill, CA
I would highly recommend this company!!
I am so pleased with landmark exteriors workmanship! We had our windows replaced and house painted and we are not only so happy with the end result but it was a pleasure to work with both window and painting crews! They were friendly, clean and very accommodating! I also have to say it was very nice working with Taylor and Stuart as well! They were nice, helpful and willing to work with us on payments as we thought we would need, luckily we didn't! I would highly recommend this company!!
~ Micaella • Livermore, CA
Quick, clean, so professional and polite
Landmark Exteriors replaced all our windows and sliders last month. An extremely good experience. Taylor found exactly what we wanted and needed explaining everything. Wonderfully surprised how great the quality is. So happy, nice and quiet inside. Nice and cool inside despite the over 100 degree temps these past weeks. Mike and his team did a great job installing beautifully and well sealed. Quick, clean, so professional and polite. VERY AFFORDABLE. Thank you Taylor!
~ Charles • San Francisco, CA
Very professional team!
We had windows done as well as exterior paint. Very professional team! They did an excellent job! I thought I needed a new roof and after talking with them they suggested not replacing for another year…saving my $$$$. Very honest company!
~ Toula • San Ramon, CA