House Painting, Artificial Grass Installation, & Window Replacement in Pleasanton – Give Your Home a New Look
Upgrading your home? Enhance your home at affordable prices. Get professional house painting, artificial grass installation, and window replacement in Pleasanton from Landmark Exteriors!
House Painting & Window Replacement in Pleasanton – Give Your Home a Facelift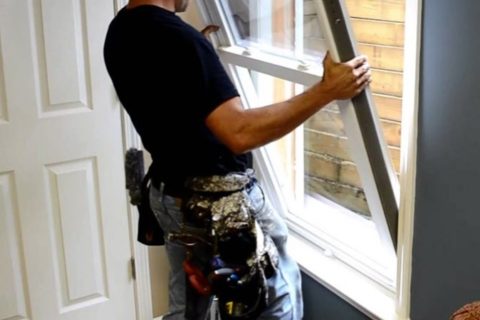 Window Replacement
Upgrade to high-quality windows that protect against the sun, drafts, and noise at just about any time of day. Landmark Exteriors is a pioneer in providing professional window replacement services. With over 30 years of experience, our window replacement specialists provide top-notch workmanship at an affordable price.
House Painting
Bring life back to your house with a fresh new coat of paint! Painting your house can be a dirty job, which is why we are the perfect people to do it! Our painters are trained and experienced to provide you with a superior painting job that is second to none.
Artificial Grass Installation
A one-time installation is all it takes! At Landmark Exteriors, our professionals will help improve the look of your yard and save money by installing high-quality artificial turf that removes you from the hassles of lawn maintenance. 16-years warranty available.
Trust the Professionals for Your House Painting in Pleasanton
Paint your house the right way! Trust the professionals from Landmark Exteriors to get your house looking fresh and new. We use proven painting techniques, so our paint jobs are tough enough to handle anything. Landmark Exteriors has a reputation for being one of the best providers of house painting in Pleasanton. We won't put up with anything less than perfection!
Landmark Exteriors – 100% Satisfaction Guarantee
Make your home a beautiful and comfortable place to live! Landmark Exteriors offers a range of home upgrades. Whether it's window replacement, house painting, or artificial grass installation, we're here to help.
Personalization – For every property we touch, we offer comprehensive services from start to finish that maximizes every property's value.
Pride of Ownership – Landmark Exteriors is committed to making our clients' properties look new. Contact us today for a free estimate!
Experience – Landmark Exteriors has been providing window replacement in Pleasanton for nearly 30 years, so it's safe to say we've got this down pat!
Meet Budget and Timing – We take the utmost care in doing all of our work on time and within budget. We estimate each job beforehand, so there are no nasty surprises at the end.
Versatile – When it comes to quality home improvement projects, Landmark Exteriors has something for everyone, so don't hesitate to call us today!
Contact Our Professionals Today!
Get your house looking fresh and new with Landmark Exteriors! We provide top-notch window replacement, house painting, artificial grass installation, and more. Call +1 (925) 551-8070 to schedule an appointment.