Window Replacement Danville – Get an Expert Service Now!
If you are considering window replacement in Danville or house painting in Danville, or both, call Landmark Exteriors today. We have been serving Danville and many surrounding communities since 1992. With our high-performance windows, you will reduce your energy costs while making a positive impact on the environment. We offer a wide variety of window styles so you can find the perfect one for your home. All our products come with a lifetime warranty on labor and material.
Why Choose Us for Window Replacement Danville?
Landmark Exteriors offers a variety of window solutions so that homeowners can replace their windows easily, no matter how much room they may have or where they are on a budget. We offer a wide variety of products from all major window manufactures and can offer a replacement window solution for every budget. Whether it's an emergency or a planned project, we offer free estimates on all window replacement projects at no cost!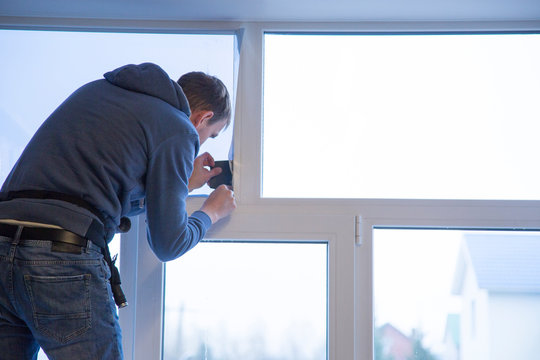 Quality
Our contractors and installers are licensed, certified, and insured for quality workmanship. We only use quality materials when we replace windows; we even guarantee our installation work!
Lifetime Warranty
Our windows come with a lifetime warranty against leaks.
Trained Team of Experts
Trust our team for expert craftsmanship on interior and exterior home projects. Whether it's a large remodel or a small upgrade, Landmark Exteriors can meet all your residential needs.
In addition to window replacement, we also offer quality house painting in Danville at affordable prices. As a family-owned and operated company, we want to make sure our clients feel valued and appreciated during their home renovation process. We strive to offer our clients nothing but the best in window replacement services and home painting needs.
Contact Us for Professional Window Replacement Danville
A home's windows are one of its most essential features, yet many homeowners overlook this important decision. Lousy windows can diminish curb appeal and rob homes of natural light. Getting a window replacement from trained vinyl window installers in Danville is one of the best ways to enhance curb appeal, decrease energy bills, increase comfort and add value to your home.
Whether you're considering a brand-new design or just want something updated, our experts will work closely with you every step of the way. We are proud to offer a range of services, from paint removal/wet sanding/sealing (which can stop water damage) to painting techniques. We are experts at transforming any room into a dream space! We do interior painting so you can enjoy the beauty of your home from every angle. Our team members are all trade school graduates who've gone through training courses before we send them out on their first job.
Call +1 (925) 551-8070 to schedule an appointment for house painting and window replacement in Danville.