Landmark Exteriors – San Ramon's Trusted Contractor for Window Replacement, House Painting, and Artificial Grass Installation
Discovering an exciting new home improvement project can mean better quality of life for you and your family! Landmark Exteriors offers a variety of professional home upgrades, including window replacement, house painting, and artificial grass installation in San Ramon. If it's time to make a new impression on your home, turn to us! We take care of all jobs from start to finish, leaving a finished product that will leave you satisfied.
San Ramon's #1 Home Improvement Contractor – Our Services
Landmark Exteriors prides itself on getting jobs done right the first time. We only use the best materials so you can enjoy your house for years to come. From window replacement in San Ramon to house painting, we offer a range of services for homeowners to make their dream a reality. We're a family-owned company, so we'll never bring on a new subcontractor or do any work we're not comfortable with.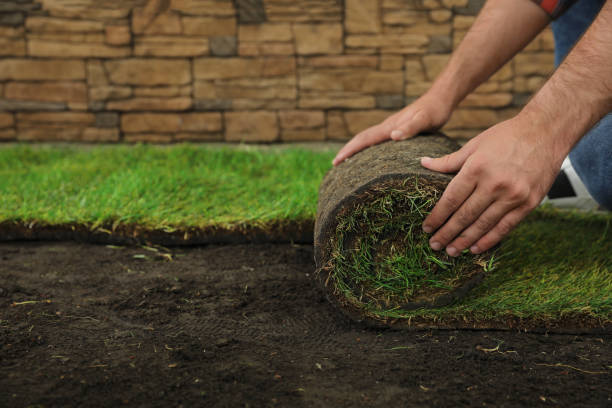 Professional Window Replacement
Landmark Exteriors uses only top-quality window replacement products to ensure they can last as long as possible.
Painting Services
All paint jobs are done professionally, on time, and within budget. As a leading house painting contractor in San Ramon, we specialize in providing exterior and interior painting services at affordable costs.
Artificial Grass Installation
If you're looking for artificial grass installation in San Ramon, our skilled professionals can install artificial grass on top of your old lawn, giving you a lush new look without all the maintenance. A low-maintenance surface can always increase property value!
Why Choose Our Experts for House Painting, Artificial Grass Installation & Window Replacement in San Ramon?
You can count on Landmark Exteriors for quality service, fast turnaround times, excellent workmanship, and professionalism! Our experts are licensed and bonded and provide expert painting services, including exterior painting, interior painting, high-quality trim work, and window replacement in San Ramon.
 Save On Lawn Maintenance – Save money on lawn maintenance costs with artificial grass installation. Our experts install artificial grass in San Ramon to save time and money spent on yard maintenance.
Improve Your Home's Value – Exterior paint jobs protect homes from weather damage, increase curb appeal, and can lead to a higher property value. With our professional painting services, we'll cover all surfaces inside or outside your home without fail!
Professional Services – Landmark Exteriors provides stunning and affordable window replacement using the best products available in the industry, with an aim to improve your property value and save money in the long run.
Free Estimates – Get free estimates on all our services from experienced professionals who care about your home or project as much as you do! Landmark Exteriors is a family-run company: You can always expect us to treat every customer like a part of our family!
We Offer Affordable Rates – Contact us today to learn about our affordable rates for exterior or interior painting services!
Call +1 (925) 551-8070 to book an appointment with us.